The Royal Canadian Mint has announced a new limited edition coin celebrating honey bees!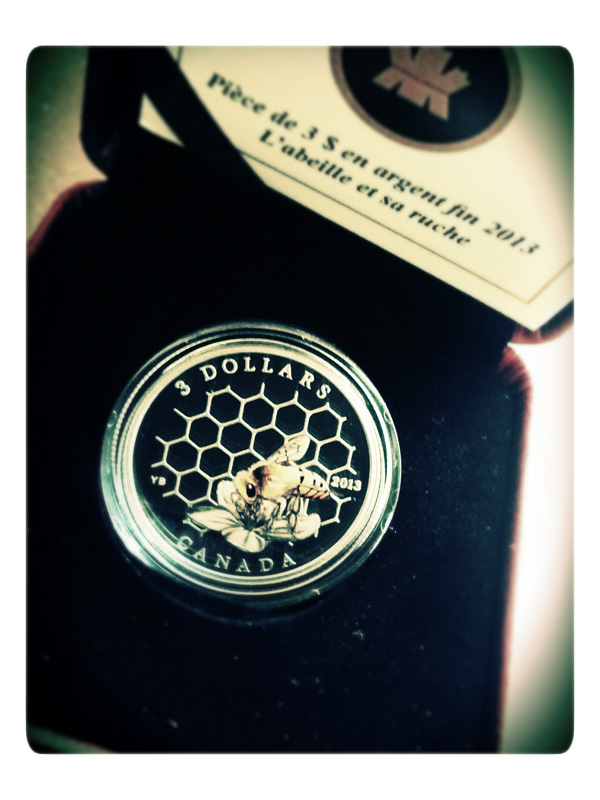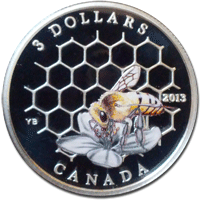 The coin contains 1/4 troy ounce (7.96 g) of fine silver (99.99% pure) and is considered Canadian non-circulating legal tender. The coin is proof quality with a frosted image, mirror field, and colourized honey bee on a flower. The coin has a face value of $3 and a current silver value of $7 (CDN). Limited to a mintage of 10000, the price of this coin reflects its collectable value and it is available for purchase directly from the mint for $69.95 plus shipping. These coins are also available at Canada Post outlets where you can pick them up and avoid shipping charges.
If you sleep and miss this opportunity, or if you deem the issue price a tad steep, there are numerous other "bee coins" that can be found for prices ranging from pocket change to tens of thousands of dollars.
Some of the earliest "bee coins" come from the Greek city of Ephesus. These were minted in bronze and silver as far back as 600 BC. The most highly prized of these coins are silver tetradrachms.
Modern coins featuring honey bees can be obtained by contacting friends and relatives at distant corners of the world, or purchased at your local coin shop. Coincidentally, these four coins altogether cost less than $3: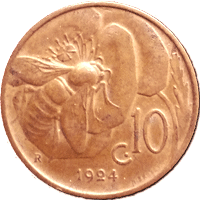 Country: Italy
Date: 1924
Denomination: 10 Centesimi
Composition: Bronze
Diameter: 22.5 mm
Thickness: 1.9 mm
Weight: 5.4 g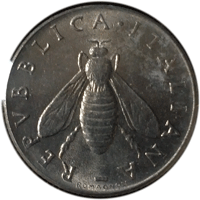 Country: Italy
Date: 1954
Denomination: 2 Lire
Composition: Aluminum
Diameter: 18.3 mm
Thickness: 1 mm
Weight: 0.8 g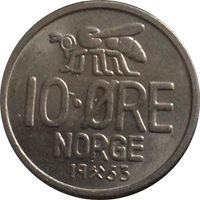 Country: Norway
Date: 1963
Denomination: 10 Øre
Composition: Copper-Nickel
Diameter: 15 mm
Thickness: 1.2 mm
Weight: 1.5 g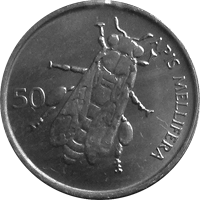 Country: Slovenia
Date: 1996
Denomination: 50 Stotinov
Composition: Aluminum
Diameter: 19.9 mm
Thickness: 1.3 mm
Weight: 0.85 g


Bee coins make great gifts and keepsakes for and from beekeepers. The beecoins.com website describes how you can start your own collection of bee-you-tiful coins from around the world.
Updates:
2013.05.25 – RCM reports Animal Architects: Bee & Hive coin 86% sold.