Tibor P Szabo spent Saturday afternoon at Clovermead Bees & Honey, near Aylmer (ON), where he took part in their Annual Bee-Beard Competition. He won the "Crowd Pleaser" award, but lost the judging for bee weight and beard form to Albert de Vries of St. Thomas, Ontario. Tibor's beard weighed in at 4.5 lbs, while Albert's beard weighed 5.0 lbs. Find out more about the competition here.
Run by the Hiemstra family, Clovermead offers an Adventure Farm, Settlement with Heritage Buildings, Honey Gift Shop, and Apiary Tours. If you are passing by the London/Woodstock Ontario area in the summertime, you will want to follow the signs on the 401 and head to Clovermead to find out what's buzzing!
Here are some photos from the competition: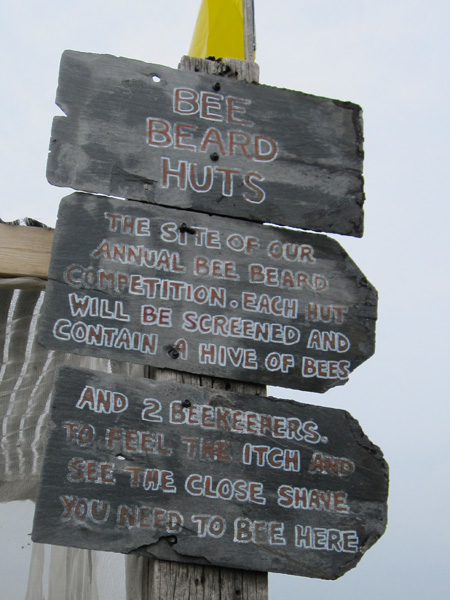 Sign reads "Bee Beard Huts: The site of our annual bee beard competition. Each hut will be screened and contain a hive of bees and two beekeepers. To feel the itch and see the close shave you need to bee here."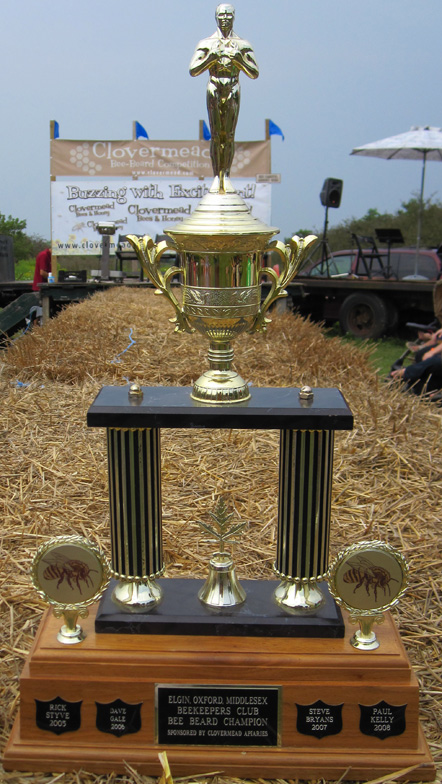 The Elgin Oxford Middlesex Beekeepers Club and Bee Beard Champion Trophy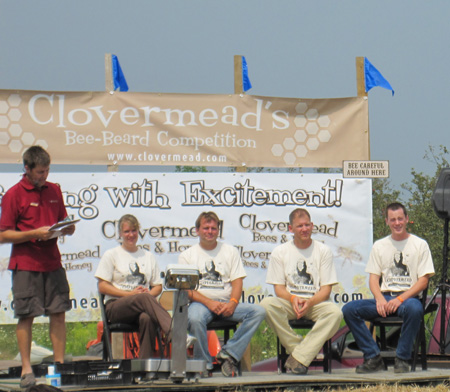 Chris Hiemstra (left) introduces and weighs the contestants.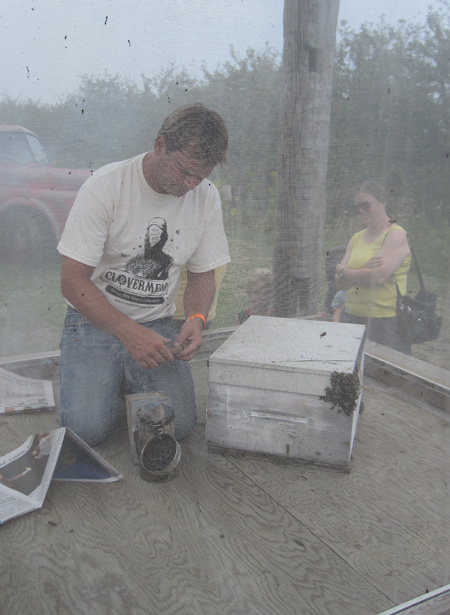 Tibor in his tent starting a smoker.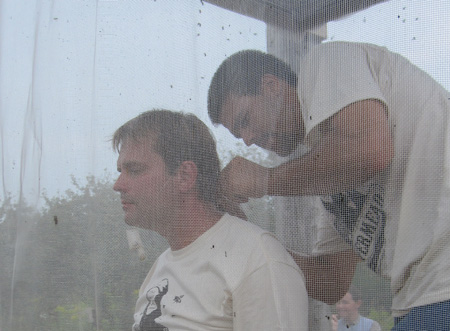 Tibor's groomer attaches the caged queen bee to his chin.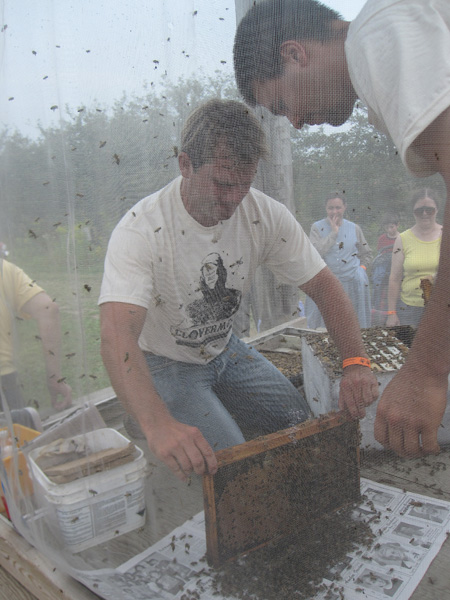 The bees are shaken onto newspaper.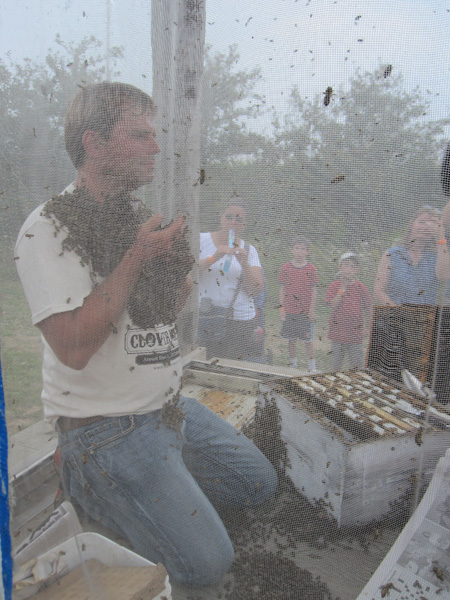 The bees are gently scooped and dumped onto the Tibor's chest.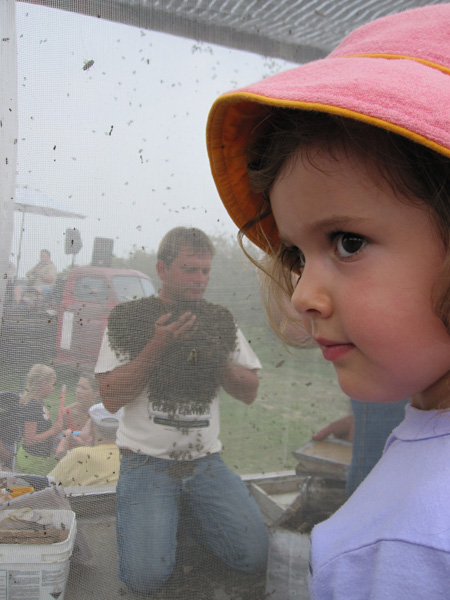 The bees are encouraged to walk up the Tibor's chest and form a beard. Tibor's neice oversees from the other side of the screened hut.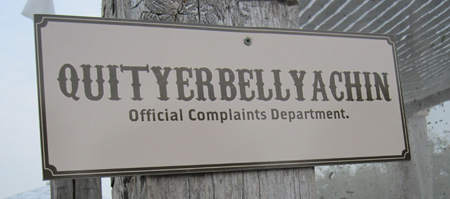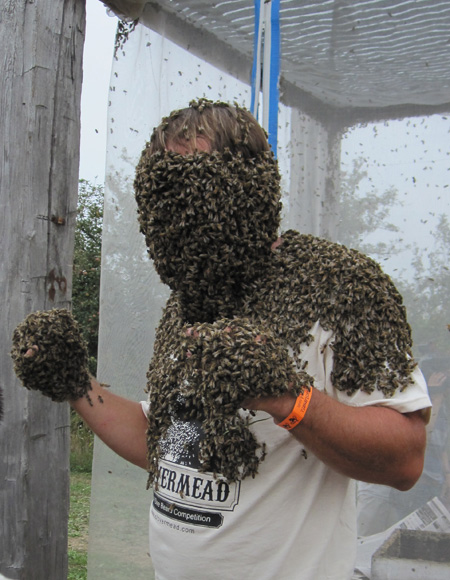 Tibor is ready to make his way back to the stage for judging.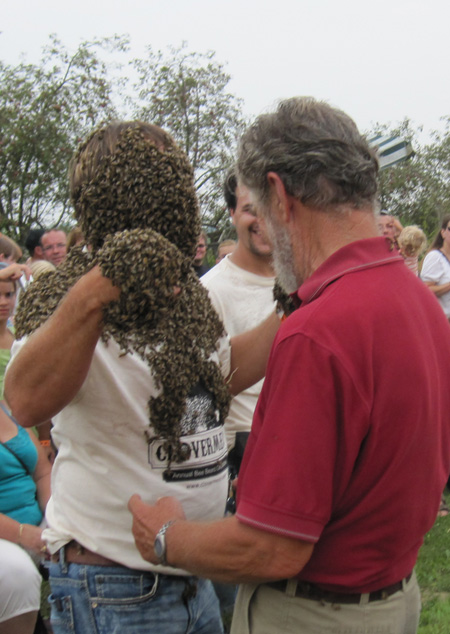 On the way he stops to give out hugs.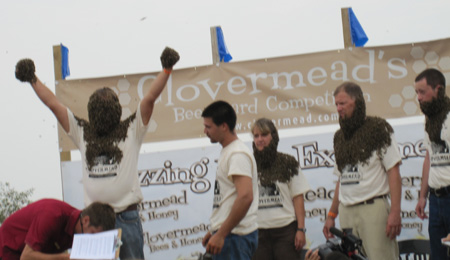 Tibor makes it to the stage…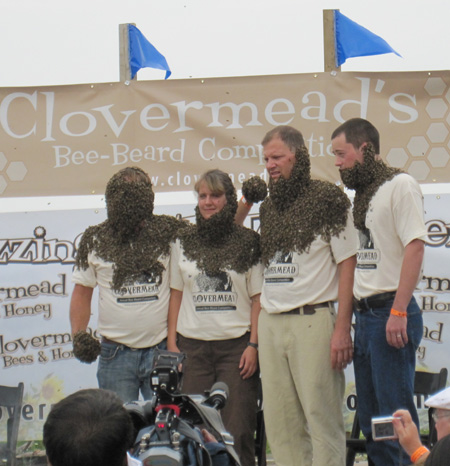 …and greets his fellow contestants.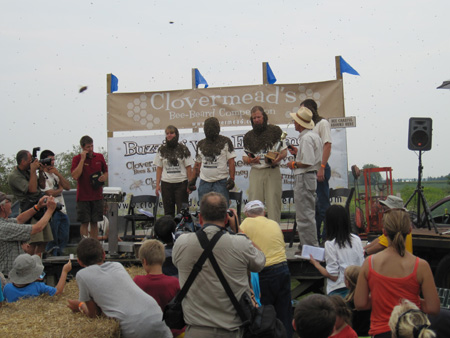 After all contestants are re-weighed and march up and down the catwalk, Albert de Vries is announced the Champion!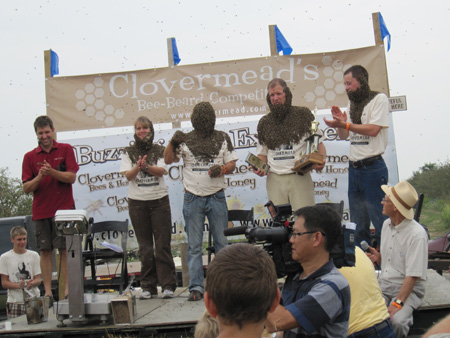 Tibor is awarded the Crowd Pleaser plaque!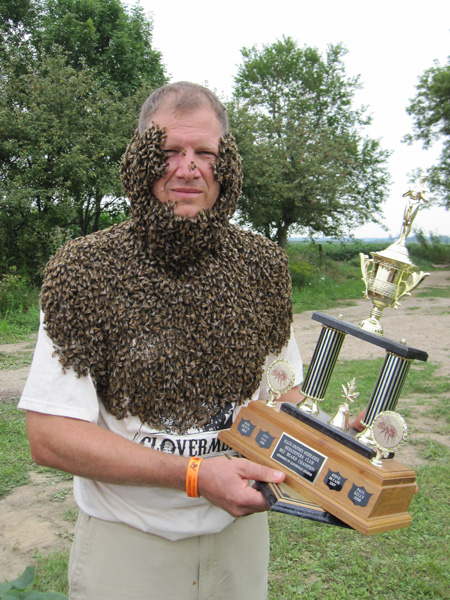 Albert de Vries with his trophy.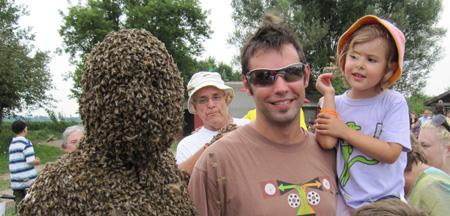 After the judging the contestants pose for photos with spectators.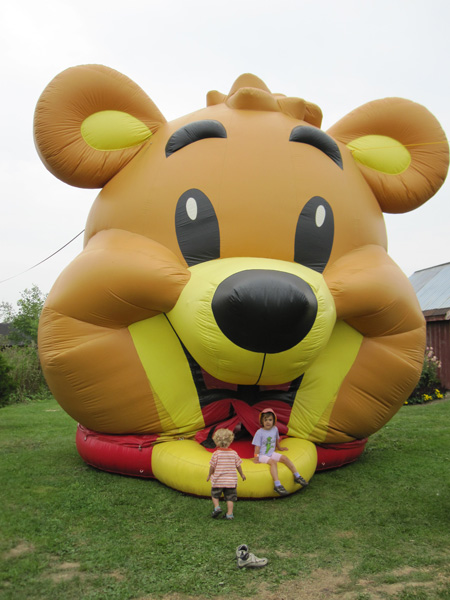 …and all go about enjoying Clovermead!