Join us at the Canadian National Exhibition, August 19 to September 5, 2011!
Yesterday was press day at the Ex, so the Szabo Queens team, led by Tibor P Szabo, put on a show for the media that gathered in front of the Press Building.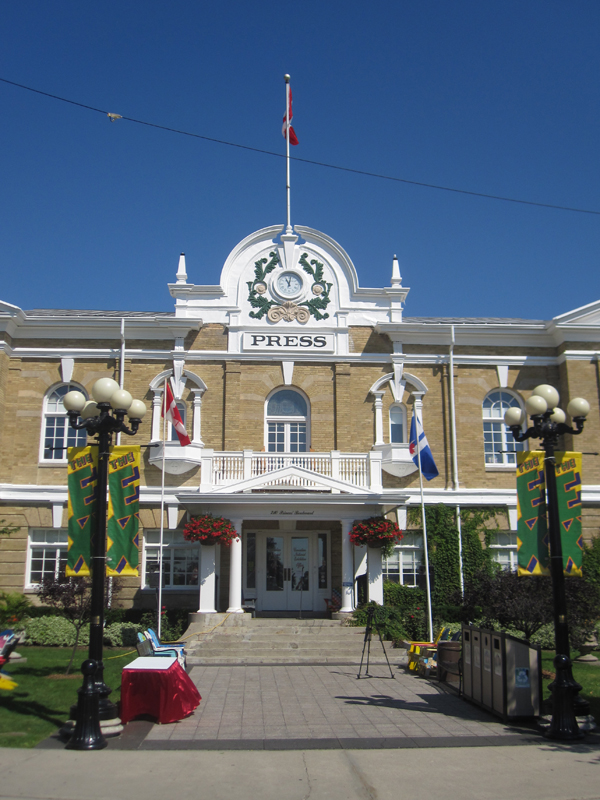 In a tent, a queen bee in a cage was tied to Tibor's chin and worker bees were shaken onto his chest.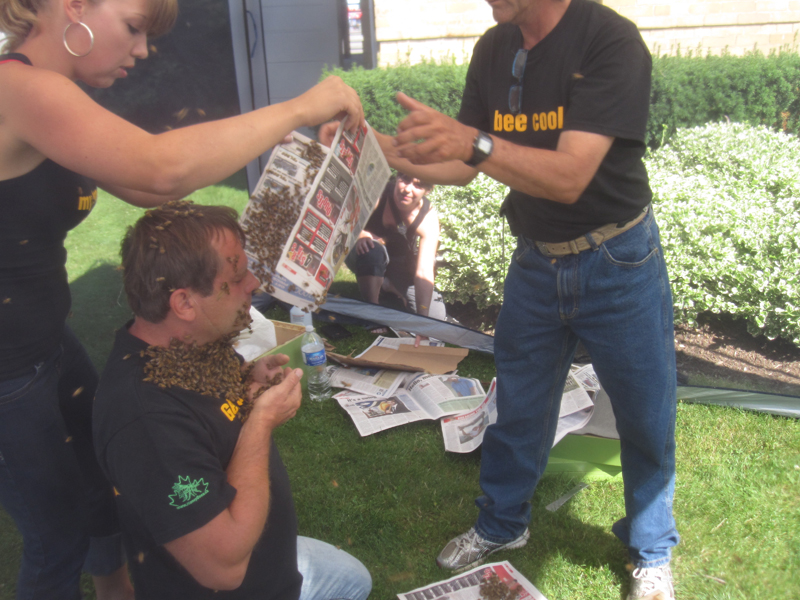 The bees crawled up to surround their queen and form a beard on Tibor's face.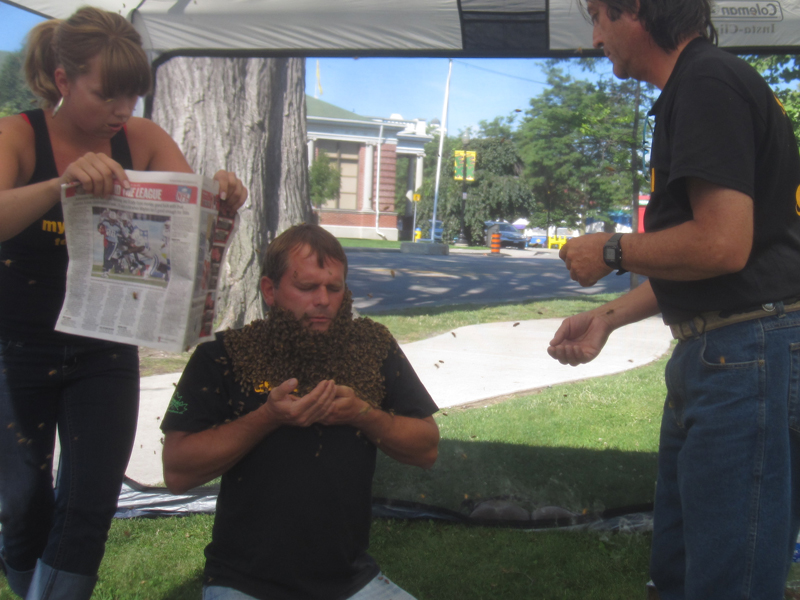 Tibor emerged from the tent with a full face of clustering honey bees.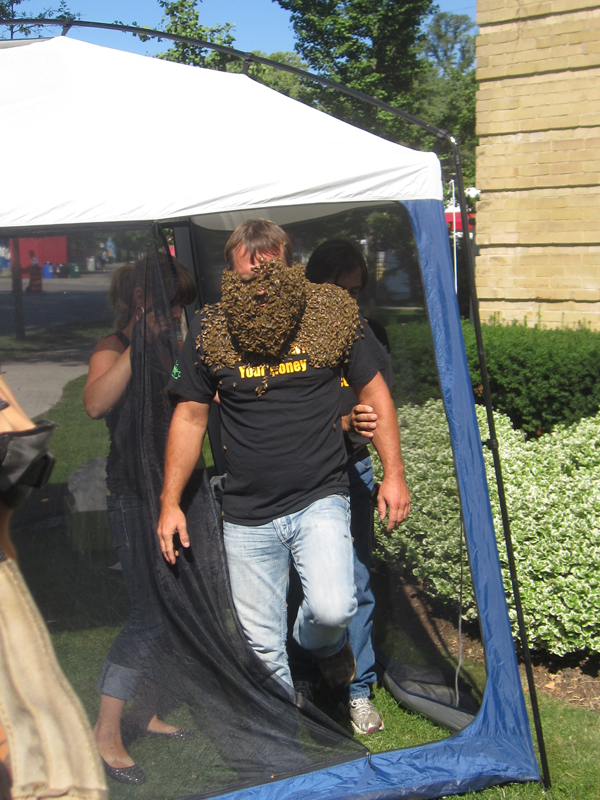 He then fielded questions from the many reporters, discussed the benefits of local Canadian honey, and posed for photographs.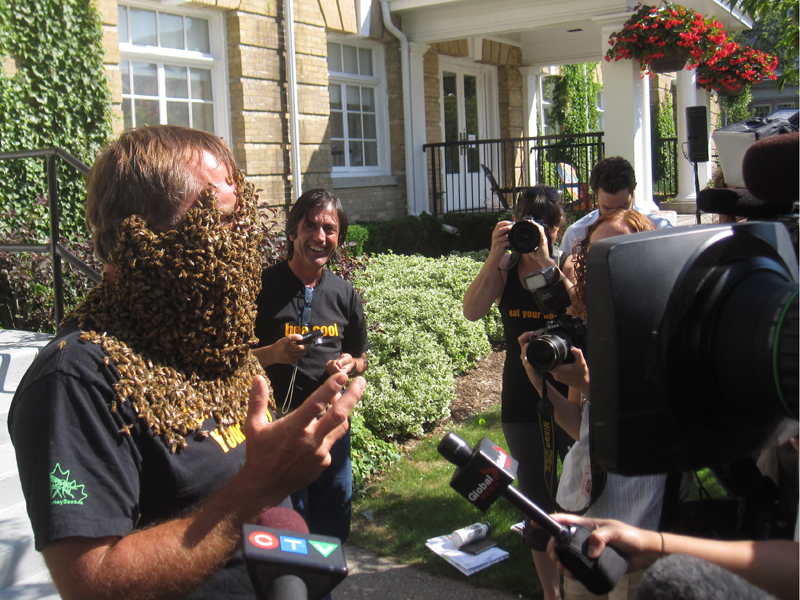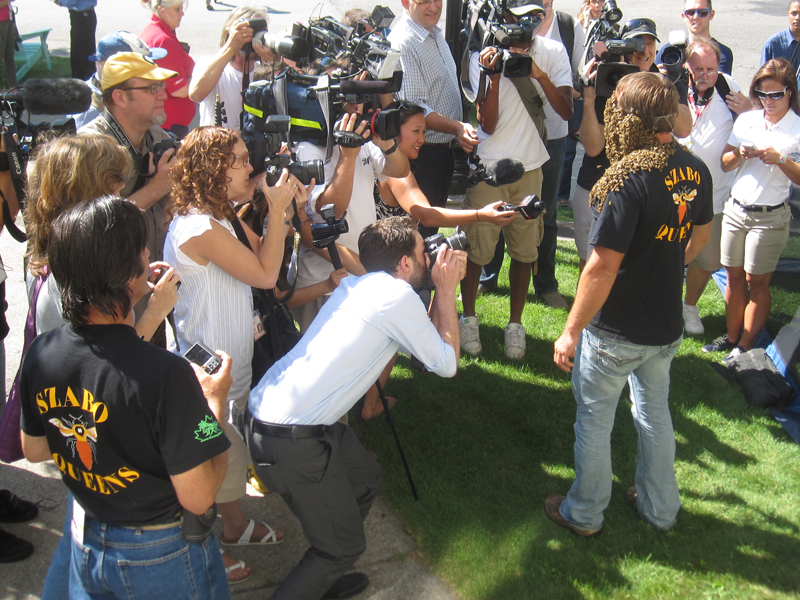 Today, the Szabo Queens team is setting up the display which will be our biggest and best exhibit since we began promoting honey bees at the CNE six years ago. Please visit us to learn about bees and bee products and support Ontario honey producers!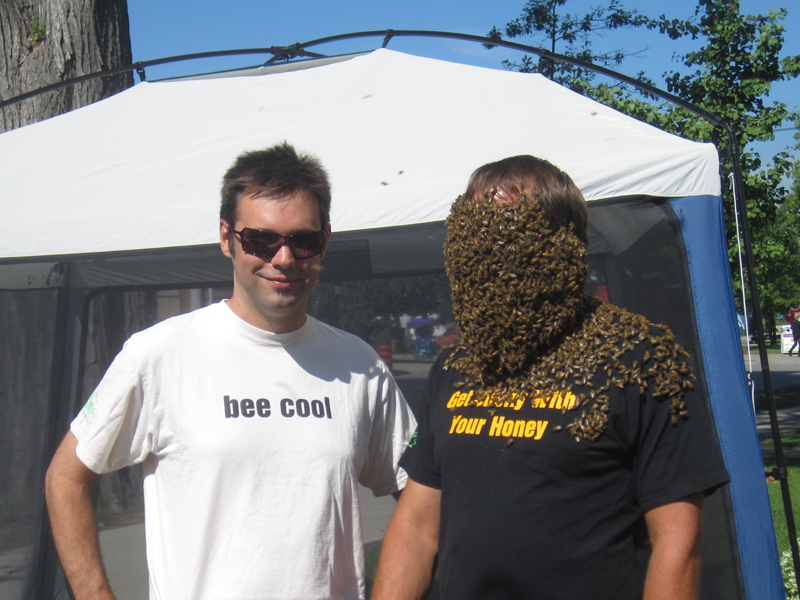 Daniel Szabo and Tibor P Szabo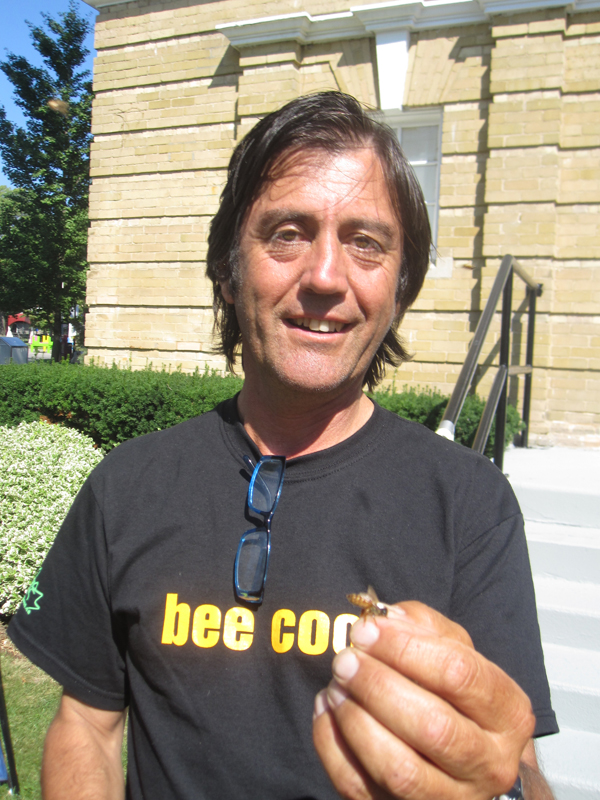 Francisco Rey with the queen bee.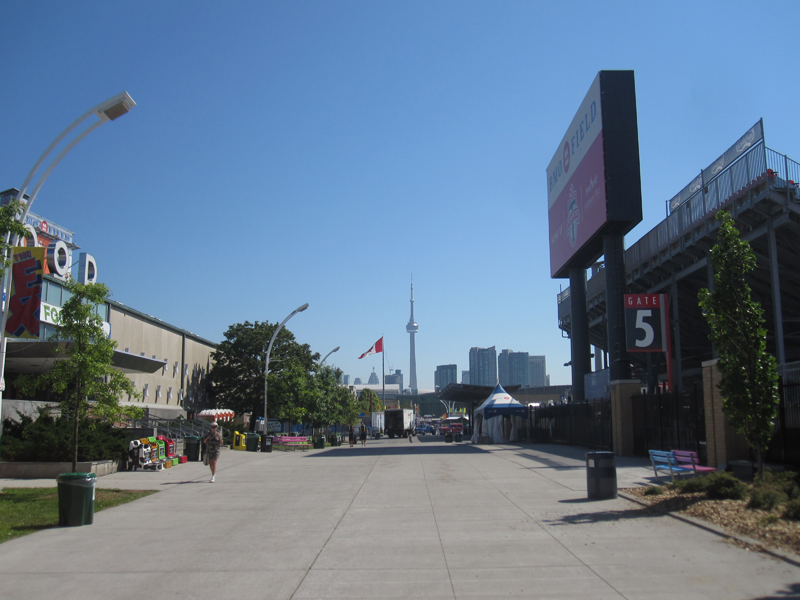 Get ready, get set, go to the Ex!