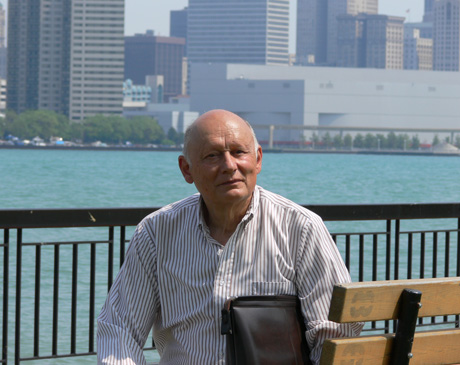 RESEARCH
We are actively involved in researching, protecting, and promoting honey bees. Our current research focuses on producing quality queen bees and innovations in beekeeping practices and hive design. Since 1997 we have been selectively breeding honey bees for low varroa populations, large colony populations, high honey production potential, and hygienic behaviour with very positive results (published annually in the American Bee Journal from 1998 to 2003). Queens and colonies of selected stock have been distributed to beekeepers throughout Canada.
We are converting to a web accessible format the 140+ refereed research and miscellaneous related articles authored by Dr.Tibor I. Szabo (pictured at right) during his distinguished career as an Apiculturist for Agriculture Canada, Adjunct Professor at the University of Guelph, and later as an independent researcher with his company Szabo Bee Enterprises.
Subscribe to an RSS feed of these postings as they become available, email information@honeybees.ca to contact us, or email subscribe@honeybees.ca to subscribe to our mailing list.
The following is a sample draft of an article published in the American Bee Journal: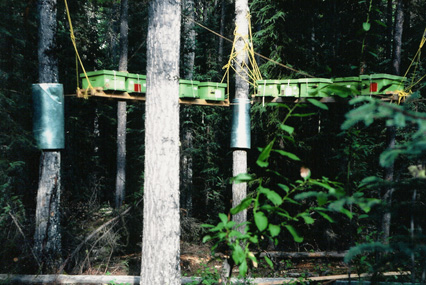 Honey bees in bear territory.
In the spring of 2004 a black bear wandered South from Northern Ontario to the Guelph area and Puslinch county. He destroyed 8 honey bee colonies approximately 3 km from our apiary. Shortly therafter, we had a hive torn apart. The bear continued South and was shot...
Click here to find out more